Lepton Software organized MapInfo User Conference 2018 which was themed around
Location intelligence
at Le Meridien, Gurgaon on 20th Dec 2018. MapInfo is a product by Pitney Bowes based on Geospatial / Location Intelligence Technology. Our primary goal of the event was to increase the understanding of location intelligence and Pitney Bowes product, MapInfo.
It was an extremely engaging and informative evening filled with powerpack technology talks, customer experience session & fun-filled session from one of the leading standup comedian followed by cocktail & dinner.
Lepton started its journey more than 20 years ago and today we have a global presence with more than 6 offices across India, USA, Singapore and UAE. We have supported more than 500 companies in their growth journey since its inception with expertise in location intelligence. Lepton is a renowned distributor of Pitney Bowes products & solutions for the Asia region. We have been working with Pitney Bowes for almost two decades now. Recently, Lepton has been awarded as "Best Overall Partner of the Year – 2017" and "Best Telecom Partner of the Year – 2017". We are also a premier partner of Google Maps, Google Cloud and Infovista.
Best Location Intelligence Software in 2019
Lepton helps you to get meaningful data for your business and present it using Pitney Bowes solution.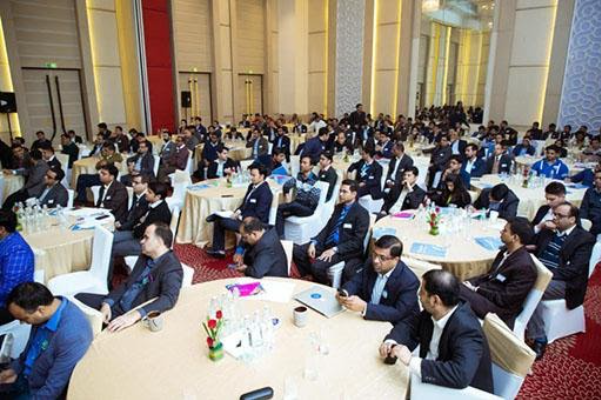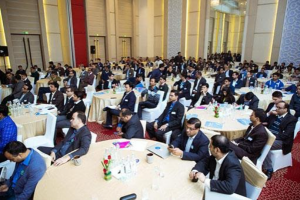 We had an august audience for this event ranging from various industries like Telecom, Government, BFSI, IT & more and companies like Airtel, Ericsson, British Telecom, Huwaei, ZTE, ATC, Jio, Survey of India and many more. More than 200 people attended the event from various levels of the organization.
It was a wonderful start by Ms. Neha Kaushik, Marketing Head at Lepton Software who hosted and concluded the event gracefully. Our first speaker was Jeetendra Kumar who is Managing Director, Asia at Pitney Bowes. He started working with Pitney Bowes in 2006 or as he likes to say, he has spent 52 quarters at Pitney Bowes. He is a seasoned professional with a diverse industry background ranging from multiple industries. Mr. Kumar gave the audience an insight on Pitney Bowes work and their product MapInfo.
Our next session was taken by Mr. Ankush Wadhwa, Senior Vice President, Global BD & Sales at Lepton Software. He has more than 15 years of experience across Solution Sales, Google Cloud, Location Analytics, General Management, Business Expansion & Strategy Consulting. He elaborated more on Lepton 3.0.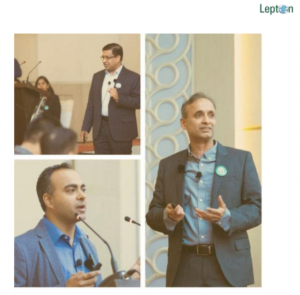 When it comes to location-based services & solutions, Dr. Rajeev Saraf has been a pioneer in getting digital maps to India. He is CEO & Founder of Lepton Software and he shared his insights about the industry as the next speaker. He holds a B.Tech. degree from the prestigious IIT and master's & Ph.D. from Vanderbilt University, United States. He has also worked as a researcher and senior project scientist with IIT Delhi. He has built Lepton Software with his passion to work with maps and expertise around GIS, Location Based Services, telecom & analytics. With the experience of more than 20 years, Lepton Software is a leading provider of network planning and inventory solution to major Telecom, ISP's & Broadband providers.
We also had customer sharing experiences session. The idea was to bring to the table the customers journey of using our offerings and it's outcomes.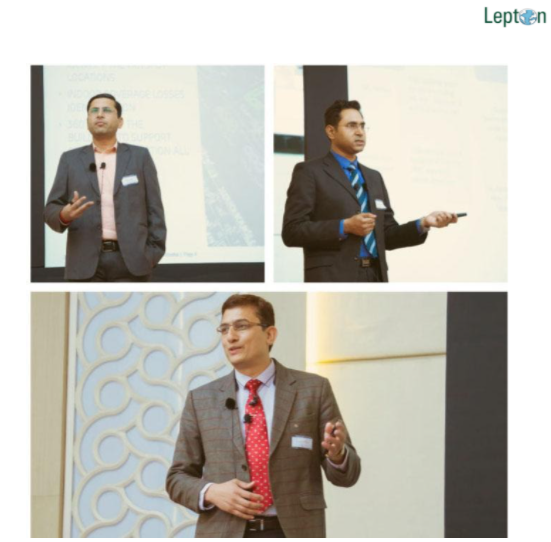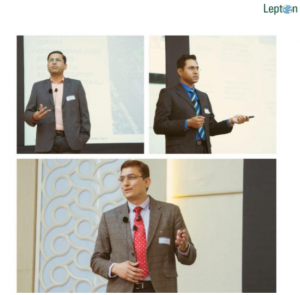 It turns out a good laugh session can also tone your abs. Hence, we planned a laughter session by Vasu Primlani, the author of several viral videos, an international standup comedian, triathlete, professor, somatic therapist, Police trainer, and a prolific environmentalist. She has received over a dozen international awards for her work, including the highest award given to women by the President of India, the Nari Shakti award, among others. She's taught at IIT and various US universities.
To make our event more memorable with our delegates, we had an Insta-booth set-up, where delegates engaged themselves in clicking the pictures and posted the same on social media. Finally, the event was concluded by cocktail and dinner, making it an extravagant evening for Christmas and early new year party for our industry delegates.